Overview
This program is in the Department of Economics in the College of Social and Behavioral Science. The purpose of the program is to provide training for work in applied statistics relating to problems in economic theory and forecasting.
The Department of Economics is committed to a pluralistic approach to economics as a social science. Its research and teaching activities incorporate investigations of the evolution of economic thought, comparison and critical analysis of a variety of theoretical approaches, and the generation of applied, policy-relevant research that is informed by this broader inquiry.
Please see the Econometrics Information Sheet for requirements, deadlines and courses.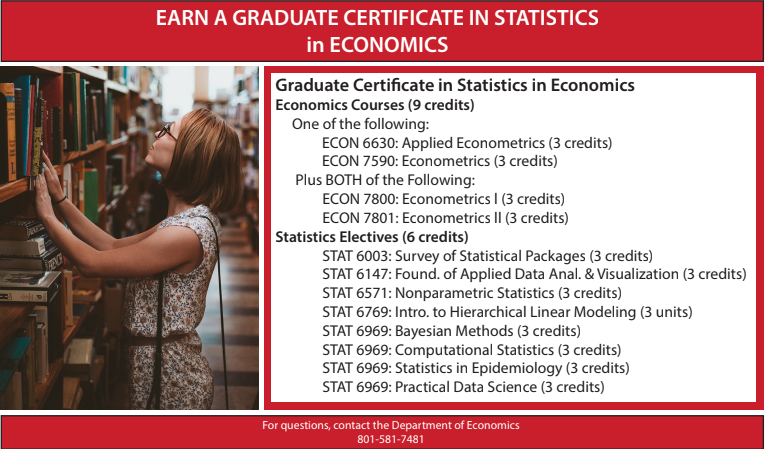 Econometrics Contacts
Ellis Scharfenaker
Gardner Commons 4333
801.581.7481
email

Alex Frances
Economics Graduate Academic Advisor
801.581.7481
email
Sample Final Projects
Two Bayesian Approaches That Model Longitudinal Endogenous Steroid Patterns And Abnormal Corrected T/E Values Of NFL Players